Home
Schutte Metaal B.V. is a dynamic company that exists of a team with much experience in the metal industry. We are ambitiious, flexible and customizable. Quality is high on our priority.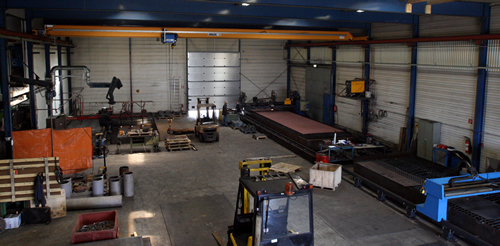 As of februari 2010 Schutte metaal expanded with an extra companyhal and more staff.
This allows us to serve our customers even better and create a better and faster service. Our extensions are in the field of constructionwork, pipes & welding through robotic automation.
Schutte Metaal delivers many years of all kinds of metal cutting. Schutte Metaal specializes in cutting kits for yacht- and ship-building.
Our activities consist primarily of performing production preparations and cutting operations.
Besides cutting kits for yachts and ships, we also perform other metal operations such as milling, turning, welding and fabricating manholes and manhole covers.
Schutte Metaal provides many ways of services for their costumers before the cuttingphase.
Manholes and manholecovers
Schutte Metaal is known in the region for its manhole rings. These are tailored for the customer.