Yachts & ships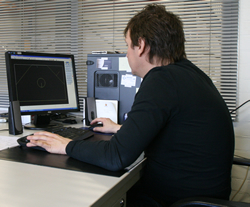 You are looking for a perfect yacht or ship!
Look no further, Schutte Metaal B.V. A metal cutting company also for the ship and yacht building. We specialize in producing kits for a variety of yachts and ships.
We have access to our own CAD ​​programs and a workshop to perform.al cutting work. Our cnc controlled plasma cutting machines can record up to 16 meters long and 3 meters wide.
Schutte Metaal makes kits for pleasure yachts and barges.
It does not matter to us, we will cut all types and sizes, from a small yacht to mega yachts.
Especially for smaller yards and handy do-it-yourselfer who wants to build a boat, we have developed a number of sailing and motor yachts in collaboration with various architects.
Including: the 1060ok, 1060ak the 1150ok and 1150ak. These models can be ordered as a kit.